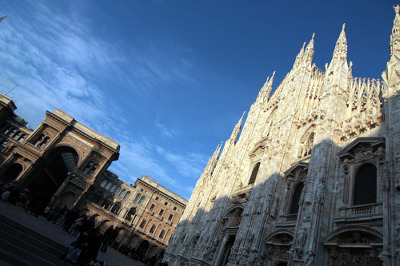 For many people,
Milan
, the capital of the
Lombardy
region, is the airport through which they begin or end their visit to Italy and the city itself is overlooked. There can be good reasons for this, because in many ways, Milan is anything but quintessential Italy.
Those cobbled Medieval streets you have been dreaming about? That's not really Milan. Neither are the Roman ruins or quiet public squares. Milan remains, however, an important Italian city in both banking and fashion. It also can be said that Milan embodies the Italian notion of la bella figura – behaving well and looking good doing it – better than any other Italian city. In that sense, it's absolutely Italian, Medieval cobblestones aside.
It can be said that Milan is to money what
Rome
is to history. Milan is a busy and crowded and, truth be told, polluted city – not necessarily a place you would want to spend more than a couple of nights. Luckily, the main sights of Milan (yes, there are some) are easily covered in a day, so if you want to pause in this bustling metropolis you can do so.
And if you choose to stay longer and explore further, I think you'll find Milan to be a genuine Italian city, more a home for business travelers and the Milanese than for tourists.
Where to Stay in Milan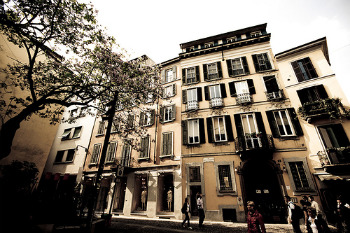 Milan is full of hotels, but finding budget-friendly can be a challenge. This is a city that hosts countless business travelers from all over the world every day, but it's not as common to find crowds of backpackers everywhere. There are some cheap hotels in Milan, they just don't boast views of the Duomo. In fact, even though Milan doesn't tend to be on the regular backpacking circuit in Europe, there are even a few hostels in Milan where you can stay to really save money.
And of course if you're not on as tight a budget for your trip, there are some fantastic hotels in Milan with a more boutique style and plenty of travel amenities. It all depends on what you're willing to spend and how far away from the city center you're willing to stay.
Here are some of the articles I've written about places to stay in Milan, including hostels in the city and even some airport hotels if you're just using Milan as a base for your flights in and out.
What to Do in Milan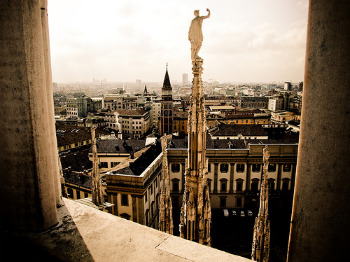 The list of things to do in Milan may not be as long – or as famous – as the list of things to do in other Italian cities, but this isn't just a destination for fashionistas and bankers. There are a few world-famous sights in Milan, several others worth your time if you have more than a day, and even more if you plan on making Milan a base for day trips.
Whether Milan ends up being a favorite Italian city or not, one thing you'll certainly appreciate – regardless of how long or short your stay is – is how easy it is to get around in the city. If you limit yourself to the city center, you'll find it amazingly compact and easy enough to walk around to many places. If you want to explore further or just want to give your feet a break, you'll find Milan's combination of subway, trams, and buses make it extremely simple to get anywhere you want to go.
Here are some of the things you may have on your must-see list in Milan, plus an article to help you get around the city:
Day Trips from Milan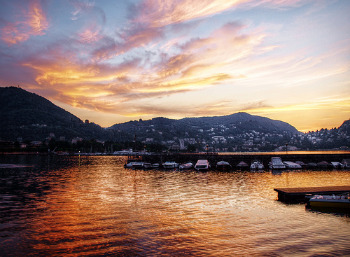 Milan is a great base from which to explore the region, including the popular Italian lakes along the northern border of the country. You can even do a day trip to
Venice
from Milan, although at 2.5 hours one way on the train it's less than ideal.
Here are some of the more popular day trips from Milan: