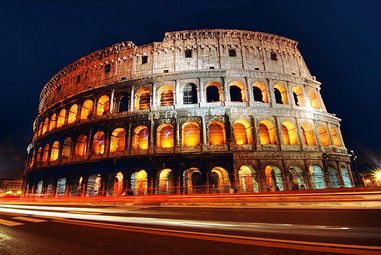 A quick review of travel guidebooks reveals an interesting dichotomy in how Rome is described. On the one hand, you have words like "timeless," "fascinating," "magical," and "romantic" – and on the other you will find "chaotic," "overwhelming," "sprawling," and even "brutal." How can one city inspire such seemingly polar opposite descriptions?
Or are they really opposites?
Rome is all of those things and more, an incredible city with a few hard edges. All it takes is a little preparation to tilt your visit more toward the amazing side than the frustrating one.
Italy's capital city has been an important city – not just for Italy but worldwide – for millennia. Once the epicenter of the vast Roman empire, Rome still contains some of that era's most important structures as well the historic buildings of the empires that followed. But beyond that, the Eternal City is a bustling and often crazy modern city whose residents live in the shadow of their past without being dwarfed by it. It is precisely this meeting of old and new – with little to no buffer in between – which makes Rome simultaneously enchanting and difficult. It is, however, most people's entry point into Italy, as most
Italy flights
from overseas fly into
Rome Fiumicino Airport
. It's helpful to do a little research in advance to ease your time here.
Where to Stay in Rome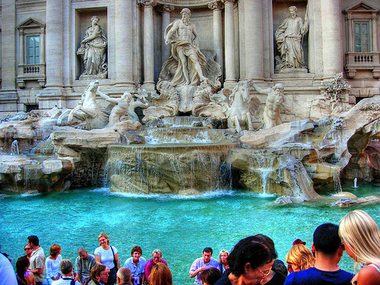 There is no shortage of places to stay in Rome, but as you might expect, the closer you are to one of the big attractions the more you're going to end up paying for your room.
On the flip side, if you're more focused on saving money, there are clusters of cheap hotels and hostels that are further from the main sights – but because Rome is so spread out, you'll want to make sure you're comfortable with the
Rome transportation system
(buses and subway) so you don't completely wear yourself out hoofing it all over the city.
Here are some of the articles I've written about accommodation in Rome, depending on what you're looking for:
What To Do in Rome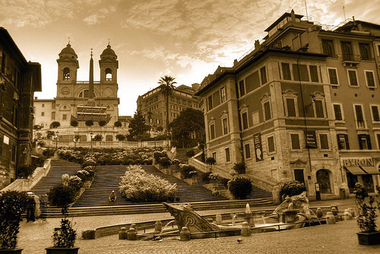 Rome could feel overwhelming, especially if it is your introduction to Italy, so don't feel like you need to "conquer" Rome in your first try, and do
not
feel like you failed if you don't fall in love with the city right away. Sometimes Rome needs to grow on people.
While there's more than enough to do and see in this enormous city to last the intrepid traveler easily a week or longer, you might want to limit your first visit to a few days to see the highlights and plan a second visit when you don't also have to contend with the shock of the city itself. And plan on mastering the
Rome transportation
system to save your feet from untold wear and tear, too.